#0452 Flash Clamp 7-ton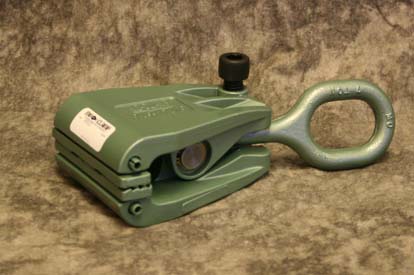 Spring-loaded operation makes each clamp easy to use. Mo-Grip surface and pivoting head allows for a secure grip on most surfaces. Heat-treated investment cast jaws provide years of effective pulling power. Drop-forged wedge. Jaws can be easily replaced.
Capacity: 7 tons (6,350 kg) Length: 8" (203 mm) Width: 3½" (89 mm) Weight: 4.5 lbs (2 kg)
Replacement Parts: #045203 Pivot Jaw, #010706 Wedge, #520029 Pivot Pins, #520033 Retaining Bolt, #840076 Spring
Heat Treated Steel. Made in the U.S.A.