#0650 Box Clamp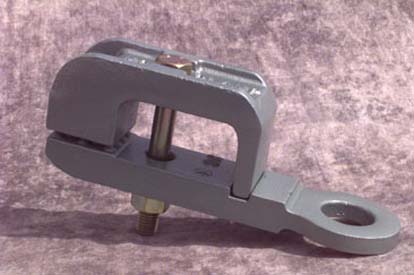 A must for pulling on box rails with welded-on bumper flanges. Reaches around protruding metal to get a grip on hard-to-reach surfaces. Its heat-treated jaws grip a substaintial area for pulls from several directions and angles. Gator tooth design.
Gripping Surface: 2" wide (50 mm), 2" deep (50 mm) Overall Length: 10" (254 mm) Weight: 10 lbs (4.54 kg) Capacity: 4 tons (3,629 kg)
Replacement Parts: #5330 Nut, Bolt & Washer
Heat Treated Steel. Made in the U.S.A.