#0660 Long Nose Clamp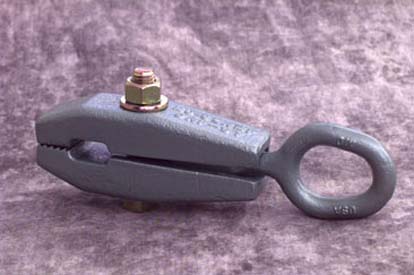 Similar to the popular #0300 Jr® Clamp, the Long Nose is self-tightening and includes the original wedge. Cross-hatch tooth design, spring loaded for easy opening, deeper reach for hard-to- get-to areas.
Gripping Surface: 1¾" wide (45 mm), 1" deep (25 mm) Overall Length: 9½" (241 mm) Weight: 6 lbs (2.72 kg) Capacity: 5 tons (4,536 kg)
Replacement Parts: #9701 Wedge, #5251 Nut, Bolt, Spring & Washer
Heat Treated Steel. Made in the U.S.A.