#0750 Lip Grip w/ Side Pull Bracket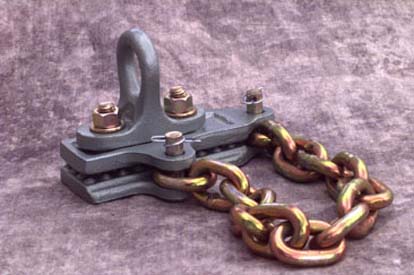 Multi-purpose clamp with gator teeth for sure, non-slip pulls on any lip. Use the Lip Grip as a sandwich clamp on quarter panels or floor sections. The chain loop permits pulling at any angle. Side pull bracket adds a 90-degree angle for two- directional pulling.
Gripping Surface: 2" wide (50 mm), 5" deep (127 mm) Overall Length: 61/2" (165 mm) Weight: 7 lbs (3.18 kg) Capacity: 4 tons (3,629 kg)
Replacement Parts: #5225 Nut & Bolt
Heat Treated Steel. Made in the U.S.A.