#1200 Twin Pull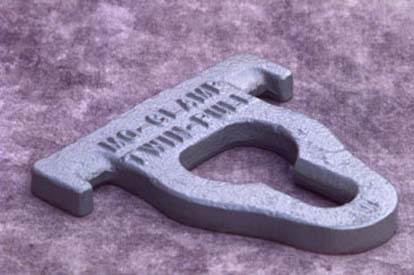 Do you have need for a light pull but a larger gripping area? The Twin Pull enables you to use two clamps side by side for more pull. Also, can be used with two #1300 Sill Hooks. Designed for use with ⅜" chain.
Overall Length: 5" (127 mm) Width: 3" (76 mm) Between Pulls Weight: 2 lbs (.91 kg) Capacity: 6 tons (5,443 kg)
Heat Treated Steel. Made in the U.S.A.