#1350 Versa Hook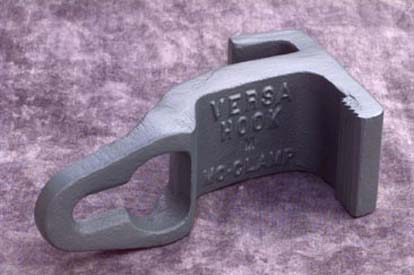 The Versa Hook is a versatile tool used as an outer track tie-down to secure vehicles during pulls. It is used as a pulling device for rocker panels, door posts, windshield posts, etc. Original straight-cut tooth design. Versa Hook end is 2 1/2" wide.
Gripping Surface: 21/2" wide (63 mm), 1" deep (25 mm) Overall Length: 8" (203 mm) Width: 21/2" (63 mm) at end Weight: 6 lbs (2.72 kg) Capacity: 5 tons (4,536 kg)
Heat Treated Steel. Made in the U.S.A.