#1600 Multi-Purpose Anchor Hook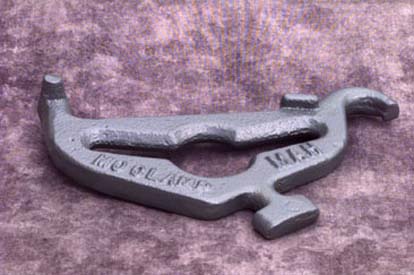 A valuable, small hook device for use on both conventional frames and unitized bodies. The different ends are used for a variety of pulls and anchoring. The bottom foot can be used with both Mo-Clamp #2100 and #2400 Multi-Use Adapter Plates for strut alignment corrections.
Overall Length: 71/2" (191 mm) Weight: 2 lbs (.91 kg) Capacity: 4 tons (3,629 kg)
Heat Treated Steel. Made in the U.S.A.