#1650 Double Eye Chain Hook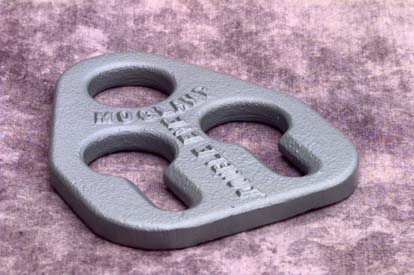 A handy chain hook-up pulling plate for making double pulls. The special design allows for both wide or narrow pulls. Double pulls, using multiple self-tightening clamps, can be made from the same pulling tower or pulling post. Features Mo-Clamp easy chain hook-up system. Designed for use with ⅜" chain.
Overall Length: 61/2" (165 mm) Weight: 3 lbs (1.36 kg) Capacity: 5 tons (4,536 kg)
Heat Treated Steel. Made in the U.S.A.