#1800 Track Hook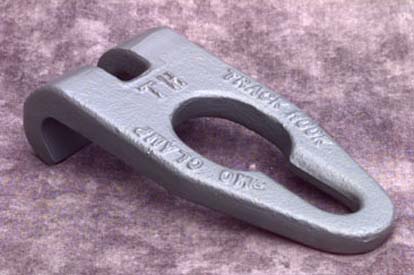 Quick tie-down for track systems or back anchoring on frame racks. Lip can be used for pulling damaged areas; varied multiple uses for chain lengthening or shortening. Slot can be used for chain hook-up. Designed for use with ⅜" chain.
Gripping Surface: 3" wide (76 mm) Overall Length: 6" (165 mm) Weight: 2 lbs (.91 kg) Capacity: 6 tons (5,443 kg)
Heat Treated Steel. Made in the U.S.A.