#1850 Inline Slider Clamp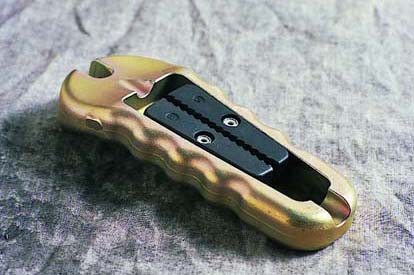 New generation of Mo-Clamps. Self-tightening. Made of heat- treated Tru-Tuff© steel alloy. Grabs on to flanges and provides a sure grip while pulling "in-line". Finger grips are cast into the tool to provide easy handling while positioning the clamp.
Gripping Surface: 3" (76 mm) Overall Length: 7" (178 mm) Weight: 3.4 lbs (1.54 kg) Capacity: 5 tons (4,536 kg)
Replacement Parts: #185005 Jaw "A", #185006 Jaw "B"
Heat Treated Steel. Made in the U.S.A.