#3081 T-Top II Anchor Pot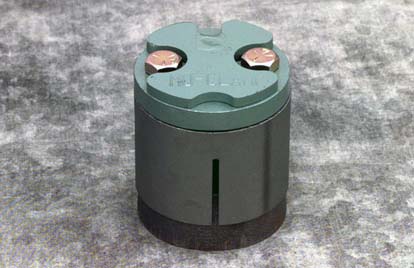 Installs using only the #3082 Installation Tool and a torque wrench. Provides a full 10 tons of pulling capacity using ⅜" chain. Lies flush with floor when not in use. 31/2" (89 mm) cored hole required.
Weight: 5 lbs (2.27 kg) Capacity: 10 tons (9,072 kg)
Replacement Parts: #308110 Casting Cap, #3082 Installation Tool
Heat Treated Steel. Made in the U.S.A.
Click here for installation instructions for #3081 T-Top II Anchor Pot
Click here for suggested anchor pot pattern for #3081 T-Top II Anchor Pot