#4018 Mercedes Anchoring Adapters (set of 4)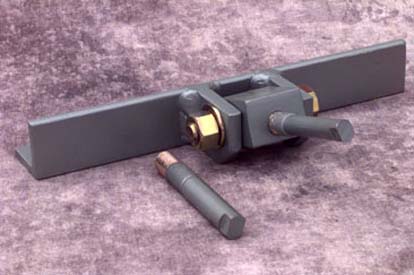 For holding vehicles with Mercedes-type jack tube holes. Jack pin adapters provided for early and late models (two different sizes).
Overall Length: 14" (356 mm) Weight: 37 lbs (16.79 kg) Capacity: 6 tons (5,443 kg)
Replacement Parts: #5249 Nut, Bolt & Washer, #401805 Small Pin, #401804 Large Pin
Heat Treated Steel. Made in the U.S.A.