#4024 Frame Rack Dyna-Mo Clamp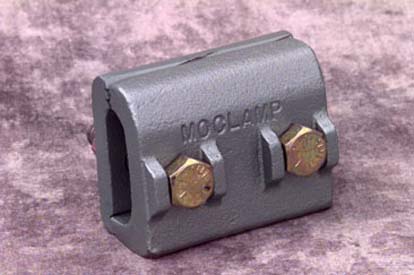 Make your own tool with this severe duty tooth designed clamp. Add side pull bracket when needed. Machine Tooth Design.
Gripping Surface: 31/2" wide (95 mm) Weight: 4 lbs (1.8 kg) Capacity: 5 tons (4,536 kg)
Replacement Parts: #5200 Nut, Bolt & Washer, #840076 Spring
Heat Treated Steel. Made in the U.S.A.