#4049 Frame Wrench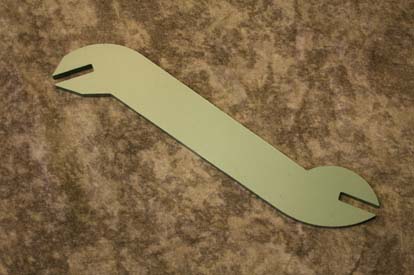 Allows easy access to the bends and waves resulting from frame straightening. Helps in achieving the "pre-accident condition" look. Eliminates unsightly hammer marks of the frame. Designed for c-frame construction. Two different angles to access the difficult underside of vehicles.
Overall Length: 15" (381 mm) Weight: 3.3 lbs (1.2 kg) Capacity: 5 tons (4,536 kg)
Heat Treated Steel. Made in the U.S.A.