#4056 Narrow Draw Bar with Single Claw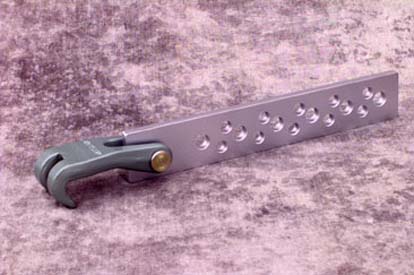 Great for bolting to a frame, unibody rail or to other places to make a secure pull. Each bar has a combination of hole patterns to facilitate bolting to a vehicle. May be used in conjunction with various accessory items for specialized pulling needs.
Overall Length: 13" (330 mm) Width: 21/2" (58 mm) Weight: 4 lbs (1.81 kg) Capacity: 3 tons (2,722 kg)
Replacement Parts: #5220 Clevis Pin & Rue Clip
Heat Treated Steel. Made in the U.S.A.