#4058 MAC II Multi-Angle Clamp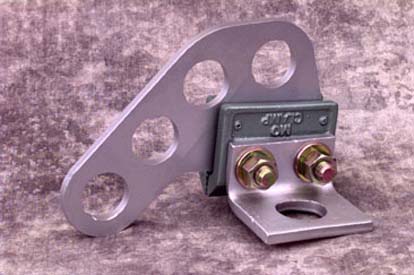 New style features cross-hatch tooth pattern which holds well with less distortion of metal. Larger pull plate is adjustable and reversible for more multi-angle pulls. Clamp has "bolt stoppers" to hold bolts stationary for easy tightening.
Gripping Surface: 31/2" wide (95 mm), ⅝" deep (16 mm) Overall Length: 9" (229 mm) Weight: 8 lbs (3.63 kg) Capacity: 4 tons (3,629 kg)
Replacement Parts: #5325 Nut, Bolt & Washer, #200131 Side Pull Bracket, #200128 Pull Plate
Heat Treated Steel. Made in the U.S.A.