#4060 Mity-Bite Clamp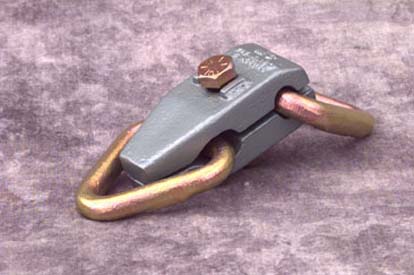 Makes possible one- or two-directional pulling and can be used in a confined area. Gator teeth grip metal firmly.
Gripping Surface: 2" wide (51 mm) Overall Length: 81/2" (21 mm) Weight: 4 lbs (1.81 kg) Capacity: 3 tons (2,722 kg)
Replacement Parts: #5225 Nut, Bolt & Washer
Heat Treated Steel. Made in the U.S.A.