#4065 All-Angle Clamp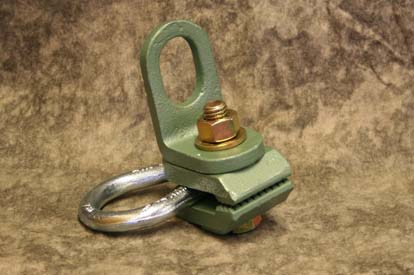 One of the toughest little clamps we have ever built. Both straight pull or right angle with an infinite twist capability. Mo-Grip™ surface has been applied to the jaw surfaces for a better bite on the new carbon and UHSS steels. This should end up being the technician's true friend.
Weight 3 lbs 9oz. Jaw width 1 7/8" Throat Depth 1"