#4131 Mo-Plug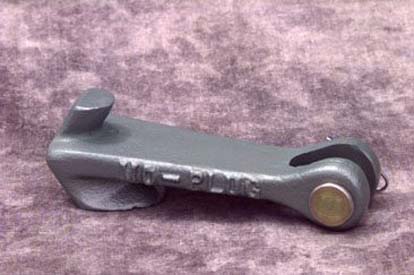 Use in existing holes in frame or unibody. Plugs on two sides only to allow easy fit into a narrow internal section of a frame rail. Connects to ⅜" chain.
Overall Length: 5 3/4" (146 mm) Weight: 2 lbs (.91 kg) Capacity: 5 tons (4,536 kg)
Replacement Parts: #5220 Clevis Pin & Rue Clip
Heat Treated Steel. Made in the U.S.A.