#5800 G Clamp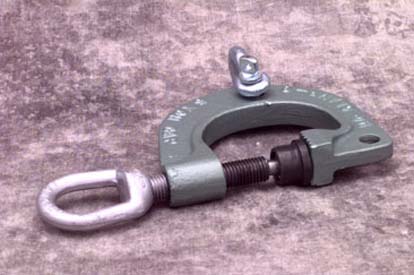 Easier pulling with multiple pulling angles. Has a throat opening of 4 inches allowing plenty of room to get over, around and behind the damage. And the moveable shackle means more versatility. Made of heat-treated alloy steel for extra strength. Includes swivel pad.
Overall Length: 101/2" (267mm) Overall Width: 6" (152mm) Weight: 6 lbs (2.72kg) Capacity: 4 tons (3,629kg)
Replacement Parts: #4055 7/16" Screw Pin Shackle, #520034 Main Shaft, #840065 Swivel Pad
Heat Treated Steel. Made in the U.S.A.