#5818 3" Down Pulley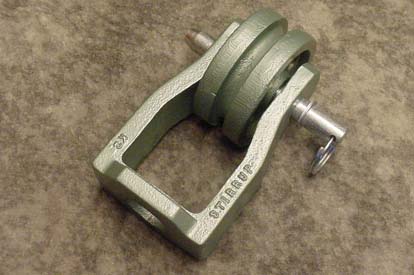 A new smaller down pulley from Mo-Clamp provides the same benefits of our 5" down pulley in a smaller version. Made of Mo-Clamp Tru-Tuff steel alloy and covered by our "forever" warranty, this tool will give you years of troublefree service.
The existing Mo-Clamp Block Pulley Adapter (part number 5811) is interchangeable between the two down pulley tools, giving the technician great flexibility to use the tool which meets their needs and space requirements.