#5900 Mini-Bite w/ Pull Ring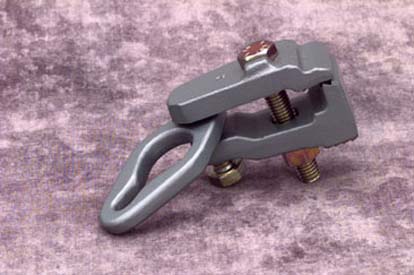 The reversible Mini-Bite Clamp is designed to get around lips and corners for strong pulls and to pull narrow seams and lips. Cross-hatch tooth design assures a firm grip. Designed for use with a 33/8" chain.
Overall Length: 6" (152mm) Overall Width: 11/4" (38mm) Weight: 3 lbs (1.36kg) Gripping Surface: 11/4" wide (45mm), 1" deep (25mm) Capacity: 3 tons (2,722kg)
Replacement Parts: #520046 Bolt, #5226 Nut, Bolt & Washer, #000120 Mini Pull Ring
Heat Treated Steel. Made in the U.S.A.