#6220 3/8" Super Alloy Clevis Grab Hook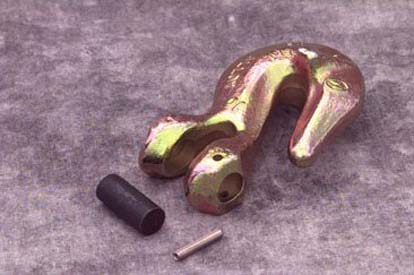 Replacement hook for the #5811 Block Pulley Adapter. Hook includes clevis pin and rue clip.
Working Load Limit: 7,100 lbs Weight: 2 lbs (.91kg) Capacity: 8 tons (7,257kg)
Replacement Parts: #62101 Clevis Pin, #62102 Rue Clip
Heat Treated Steel. Made in the U.S.A.