#6304 60" Sling w/ Sewn Loops and Protective Backing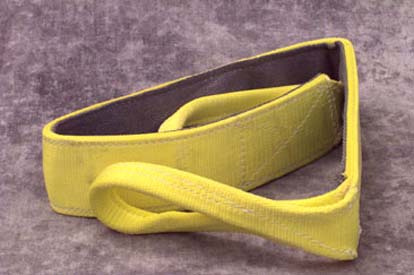 Protects finish from mars. With inside Mo-Guard protective covering for extra long life.
Overall Length: 60" (1,525mm) Width: 3" (76mm) Weight: 2 lbs (.91kg) Vertical Capacity: 2.5 tons (2,267kg) Choke Capacity: 2 tons (1,814kg) Basket Capacity: 5 tons (4,536 kg)
Made in the U.S.A.