#7400 Mo-Pro Gauge Package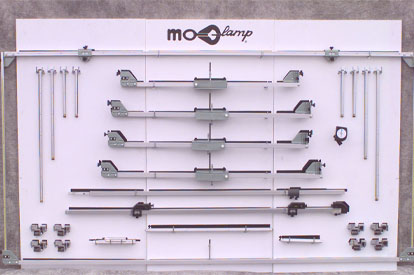 This package includes #7001 Universal Tram Gauge, #7200 Deluxe Centerline Gauge, #7300 Strut Tower Alignment Gauge, display board and hooks.
Be sure to use your unibody and chassis dimension and specification charts.
Weight: 96 lbs (43.54kg)
Replacement Parts: #710120 Board Only, #710126 Hook Set Only
Made in the U.S.A.
Click here to view the instruction manual for #7400 Mo-Pro Gauge Package
Click here to view the Spanish instruction manual for #7400 Mo-Pro Gauge Package